NEWS
Falling in Love With Banana Republic's 'Mad Men' Collection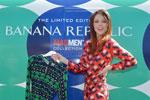 Half the fun of watching Mad Men is drooling over Jon Hamm and the 1960s designs that the cast wears so well. Joan's body-hugging office wear and Betty's picture-perfect riding suits speak wonders of their complex and captivating personalities.
OK! News: Get the Festival Fashion Look
Seriously, Megan wouldn't be nearly as interesting if her closet wasn't glowing with mod shift dresses. We know he'd never admit it, but we think their is a chance that Don Draper picks his wives based on their ability to throw together a cute outfit.
Article continues below advertisement
The behind-the-scenes costume closet for this show is probably a gold mine of fashion inspiration. There is one thing we love just as much as Mad Men, and that's when clothing collections are created based off of the show itself.
Photos: OK! St. Patrick's Day Style Guide
Cue the chorus of angels—Banana Republic is back with the retro Mad Men collection. The heavenly collection is a collaboration between the clothing brand and Mad Men costume designer, Janie Bryant.
And if you haven't been able to tell from the advertisements, Coco Rocha is the star model who struts her stuff in the iconic looks.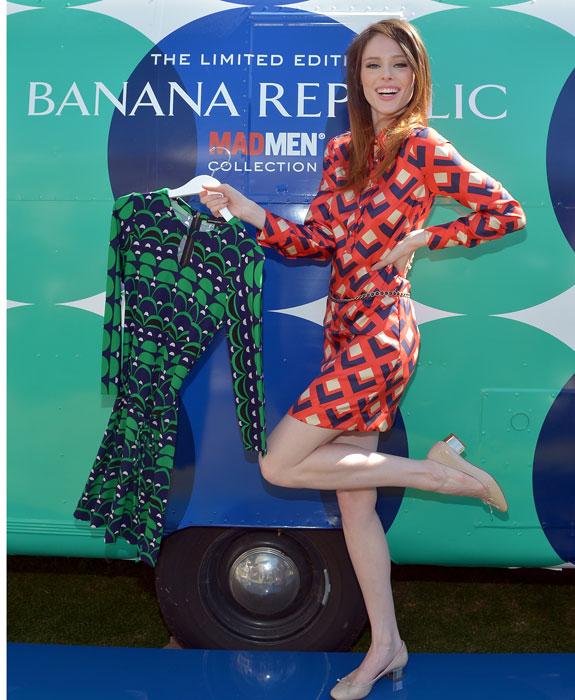 We're used to seeing clean lines and geometric shapes on the show, and the new collection only enhances those nostalgic feelings with bold black and white lines and deep hues of orange and green. Coco is wearing and posing with the designs above!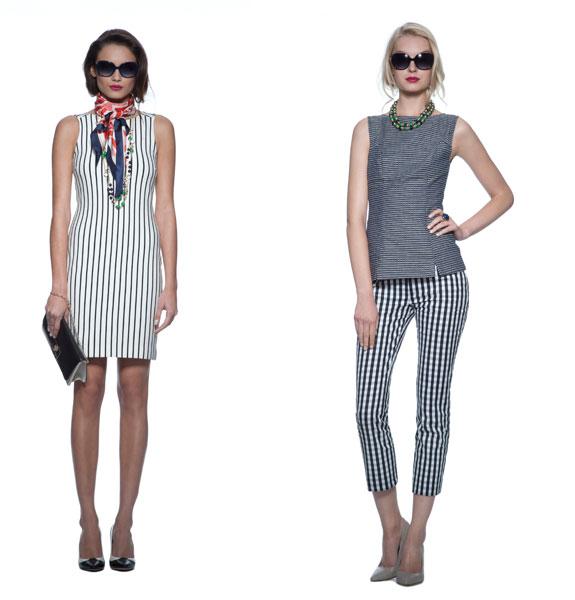 The spiffy Mad Men boys also play a key role in the award-winning show's costume genius. John Slattery and Jon Haam wouldn't be nearly as charming if they weren't decked out in suits and ties. Perhaps Justin Timberlake should pay tribute to the Mad Men characters' wardorbe picks.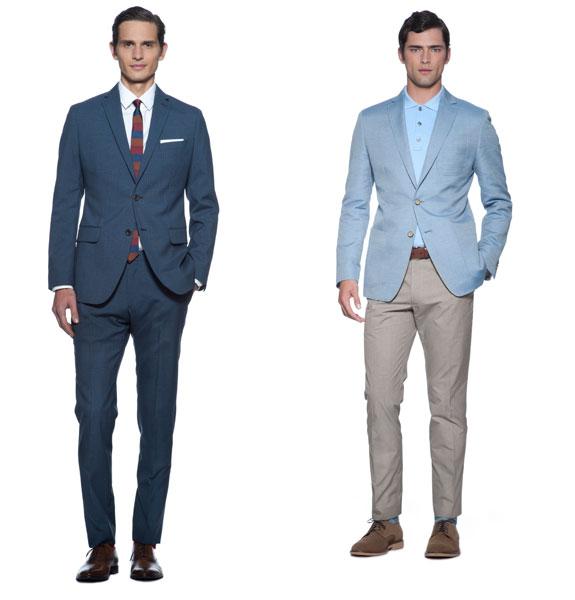 What do you think of Banana Republic's Mad Men collection? Do you own any of the new items already? Tweet us @OKMagazine and leave a comment below