NEWS
Famous Celebrity Meltdowns & Burnouts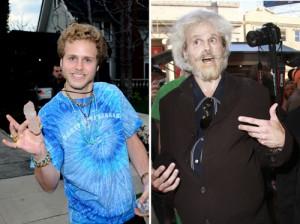 Due to recent events concerning crazies Mel Gibson and Lindsay Lohan, we figure it's only right to name a few other celeb meltdowns! Some may have legal issues, some document their meltdowns and other stars just carry around crystals and dress up as old men. Either way, there is one thing that they all have in common — we have watched them fly straight into La La Land.
Article continues below advertisement
If everyone was normal, life just wouldn't be as entertaining, especially in Hollywood. With all the acting and performing, it's interesting to see where these talented folk get their edge. Fortunately, some of them have fought through their turbulent times and made it out a bit more stable.
OK! GALLERY: LINDSAY LOHAN'S FAVORITE VISITORS AT REHAB
Others are still fighting, even if that means with their ex-girlfriend. Take a look through OK!'s recap on a few stars that sullied their reputations.
By Nadia Ganguly
FOR THE LATEST ON LINDSAY'S PRISON NIGHTMARE, BUY THE NEW ISSUE OF OK! ON SALE EVERYWHERE!