NEWS
Fans Implore Amy Winehouse to Go to Rehab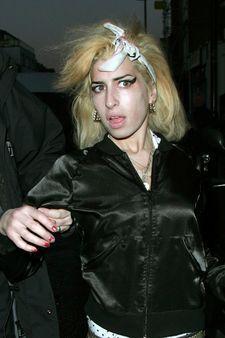 After of troubled singer Amy Winehouse doing crack cocaine surfaced, fans and label executives alike are urging the star to seek professional help.
"Amy please get help," a fan requested on the musician's MySpace. "After seeing the vid of u taking crack I just cried. I think we all new that u have a problem but always hoped the media were blowing it out of proportion, it would be such a waste for everyone if you were lost to this evil."
Article continues below advertisement
Meanwhile, the 24-year-old "Rehab" crooner's record label, Island Records, released the following statement:
"We are deeply disappointed and upset by these latest revelations and are doing everything we can to offer Amy our full support in dealing with her problems."
The drug binge reportedly occurred early Friday morning, mere hours before the embattled star turned up in court to support her incarcerated husband, Blake Fielder-Civil, who's currently constesting assault charges stemming from a brawl.
This is the second time in three months that Amy has been caught with drugs — she's currently fighting a marijuana possession charge from an October arrest.