NEWS
Fantasia's Home Up for Auction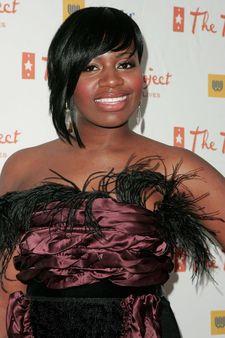 Looks like times are rough--even for American Idol winners.
Season 3 winner Fantasia Barrino's house in North Carolina has hit the auction block, according to court documents.
The Idol winner reportedly failed to repay money loaned to her by a company to cover her taxes in 2006.
The Mecklenberg County Sheriff's Office is scheduled to sell the home, valued at $1.1 million, in January. The home is not in foreclosure, but is being used to compensate the company's loss.
Article continues below advertisement
Barrino, whose autobiography is titled Life is Not a Fairy Tale, has rapidly ascended to stardom after winning the third season of American Idol in 2004.
Barrino has released two albums and debuted on Broadway playing the lead role of Celie in the musical version of The Color Purple. She also is nominated for a Grammy for ''I'm His Only Woman,'' a song she performs with fellow American Idol alum and Academy Award winning actress Jennifer Hudson.
Even if January's sale proceeds, Barrino still has a house in Charlotte. The soul singer has a $529,000 home a couple miles from the one scheduled for sale in south Charlotte.
Larry Goldman, a Charlotte-based attorney representing the Florida company that made the loan, said he hopes Barrino will pay the judgment before the home goes to auction on Jan. 12.
''It seems like a huge waste of time and resources, and puts her home at risk,'' Goldman said. ''I can't imagine that somebody is not advising her that it would be expedient to write a check and not have to deal with all the ramifications of having her home sold.''