NEWS
Farrah Abraham of 'Teen Mom' Has a YouTube Channel You Need to See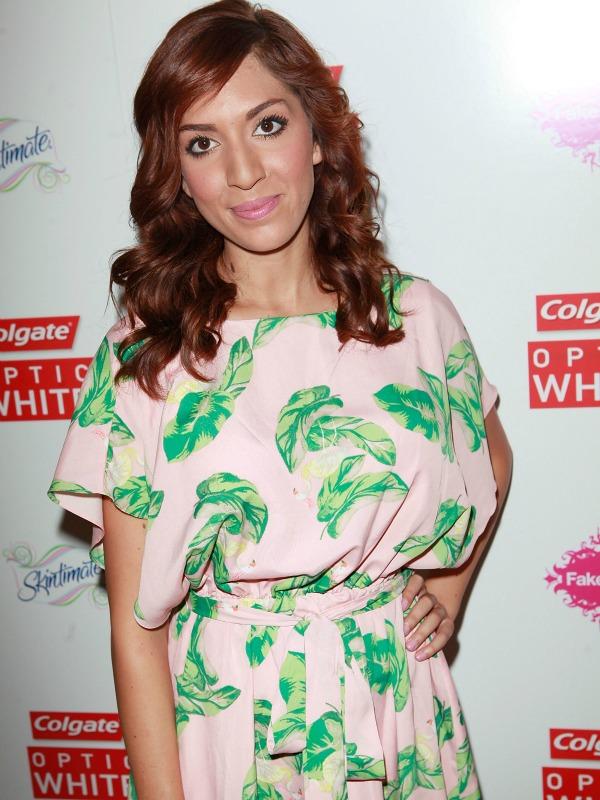 We're not sure if you knew, but Farrah Abraham from Teen Mom has her own YouTube channel and she's doing some interesting work. She posts the occasional adorable video of her daughter Sophia, but she mostly focuses on endorsing products, updating the public on her post-Teen Mom life and oddly, previewing movies. Speaking of movies, she needs to hire a scriptwriter. Below, the best of the worst moments from Farrah's videos.
Article continues below advertisement
Video: VMA Sexy Hair By NuMe
"Today, I use three wands to get my glorious and full curls...you're probably wondering to yourself, 'Do these look like sex toys for your hair?'" (0:45 in)
Video: Farrah's Vlog #3
"I worked very hard on my literary...you know, growth and experiences to make that the best book that it could be." (0:42 in)
Video: Farrah's First Vlog!
On the process of spray-tanning: "It's just like, whoowooowooooowooo and boom. You're done." (1:18 in)
Video: Farrah Facade (Tuesday Weekly!)
"And also some two new YouTubers who I found who are cool on YouTube and very popular, have their new channel, on channel 9 on YouTube...." (0:16 in)
Video: 2012 Presidential Election *Fair Voter Facts* By Farrah
"Defense of Marriage Act...I think so. We should defend marriage. (3:57 in)
BUMMER. No embed allowed, click here.
Video: Celebrity SEX ED. By Farrah
Farrah basically reads from Wikipedia in this video but she dons a giant vagina suit at 13 seconds and a giant penis suit at 1:42. So, there's that. There might be more, but honestly we could not keep watching this. Enjoy the last video and let us know which is your fave @OKMagazine!