NEWS
Farrah Abraham's Sex Tape Got Rejected Before It Got Sold! Get the Details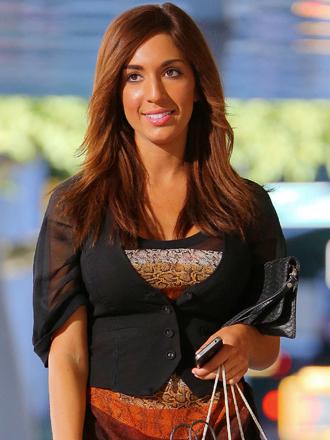 We know, we know, you're probably sick and tired of hearing about Farrah Abraham's sex tape and how it recently got sold to Vivid Entertainment for $1 million. No big deal. But here's some news you may not have known about the whole situation—before it got sold to Vivid, Farrah was seeking a partnernship with the Sugar Daddy website SeekingArrangement.com. But they didn't want her. Yikes.
Article continues below advertisement
Brandon Wade, the founder of the site, shared that "We've had the opportunity to work with Farrah more than once. But we could tell that Farrah wasn't coming to us for the right reasons. She was just looking for a quick pay off, not a lasting mutually beneficial arrangement."
OK! News: What Do The Other Teen Moms Think of Farrah's Sex Tape?
Brandon continued, "Farrah had this incredible opportunity to be a role model; the front door was wide open. But instead she chose the "back door" to financial security, and she will soon come to realize that a lot of doors will be closed to her now because of it.'
Photos: How We Celebrated National Teen Pregnancy Prevention Day
Obviously the "back door" here refers to the title of Farrah's tape—Backdoor Teen Mom—so touche to Brandon for that clever comment. But regardless, the point we are trying to make here is that Farrah was telling lies about not wanting to sell her sex tape and wanting to keep it just for herself, when clearly all she wanted to do was sell it. Oy.