NEWS
Farrah Fawcett Released from Hospital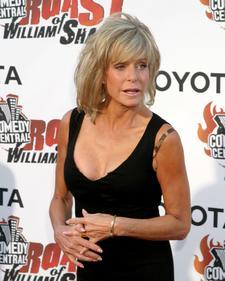 Acording to reports, actress Farrah Fawcett has been released from a Los Angeles hospital after receiving treatment for internal bleeding caused by a minor cancer procedure she underwent in Germany.
The 62-year-old's publicist tells FOX News that husband Ryan O'Neal escorted his long-time love home on Thursday.
As reported by FOX, Nevius reiterated on Monday to fans that there was hope, and that Farrah was "not at death's door."
Article continues below advertisement
These health complications come at a very bad time for the actress' family, as son Redmond O'Neal was recently arrested for allegedly having drugs in his vehicle while visiting a detention center.
Have a news tip or great photo you want to tell us about? Shoot us an e-mail: tips@okmagazine.com