NEWS
Fashion Rocks Performers Announced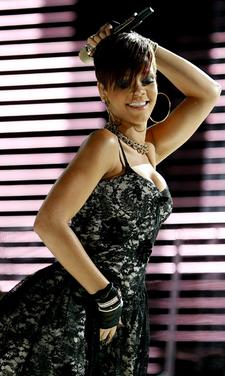 It seems there's only one place to be for the showbiz fashionistas on September 9th.
Pop's hottest trendsetters Beyonce, Black Eyed Peas, Chris Brown, Duffy, Kid Rock, Fergie, Justin Timberlake, as well as new daddy Keith Urban, L'il Wayne, Mariah Carey and Rihanna are all set to play the fifth annual Fashion Rocks show next month.
Style institution Conde Nast puts on the show every year to remind us all that music and fashion go together better than a matching set of Louis Vuitton luggage.
Article continues below advertisement
Ticket proceeds from the Radio City Music Hall show, to be broadcast on CBS, will go to the Stand Up To Cancer campaign.