NEWS
Father's Day Flashback: Your Favorite Stars Share Their Special Memories on Facebook
Celebs will be buzzing about their awesome pops and the joys of fatherhood this Sunday on Facebook and we have an exclusive first look! See Fergie, Nick Cannon and Karlie Kloss' special photos and memories early in our Father's Day flashback below.
Watch: Fergie Reveals Her Pregnancy Cravings!
Fergie: "Every day I appreciate moments & memories with my dad more & more. I love that our passion for wine & work on Ferguson Crest vineyard has given us even more time together now, filled with love, laughter & the most important thing of all... family. I love you, padre."
Article continues below advertisement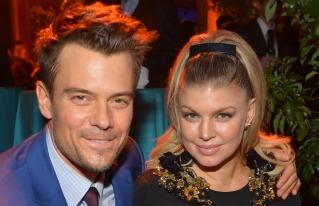 Nick Cannon: "Our children are a continuous reminder of how blessed we are and how much love we share, but siblings will still fight and as parents we must teach them to get along. This photo was taken while we were in Australia and I had just reprimanded Roc for hitting his sister, it's why he's sitting with his legs crossed and his hands in his lap. Discipline is never easy – especially since these two are so well behaved – but it's necessary and that has been a HUGE lesson in fatherhood for me. Not pictured: Roc giving her a big hug and kiss afterwards."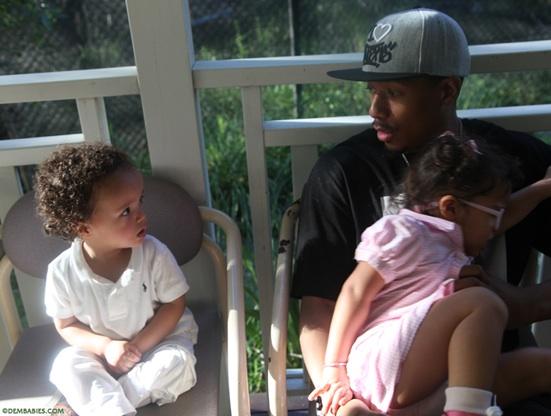 Karlie Kloss: "I have the most supportive dad in the world!  So every Father's Day my sisters and I spoil him with breakfast in bed.  I'm not just talking your standard coffee and toast, but a full on, over-the-top, gourmet spread, complete with scrambled eggs, pancakes, waffles, yogurt parfaits, fresh fruit, and finished off with a beautiful bouquet of fresh-cut flowers from our garden!"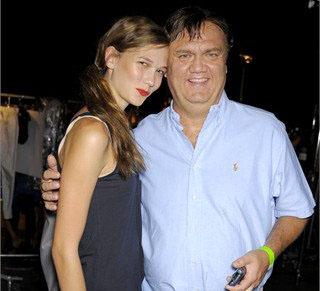 What's your favorite memory with your dad? Share with us in the comment section below and on Twitter @OKMagazine!