NEWS
Fear is Key to Jon Bon Jovi's Marriage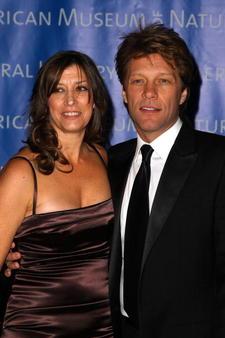 Life in the limelight isn't always kind to relationships, but rocker Jon Bon Jovi and his wife Dorothea Hurley have made their marriage work for almost 20 years (their anniversary is April 29).
So how do they do it?First of all, the rocker insists theirs is not a Hollywood marriage.
"Let's get that right here, right now," he said at the Food Bank for New York city's Can-Do Awards dinner on April 21.
Okay then, what's the secret to a happy, long marriage?
Article continues below advertisement
"I'm afraid of my wife," he jokes. "Best investment I ever made," he adds more seriously. "Trust me, she's the best. I'm very happy."
All together now... Aww!
Reporting by Valerie Nome