NEWS
Fergie on Black Eyed Peas: "Really Enjoying Each Moment"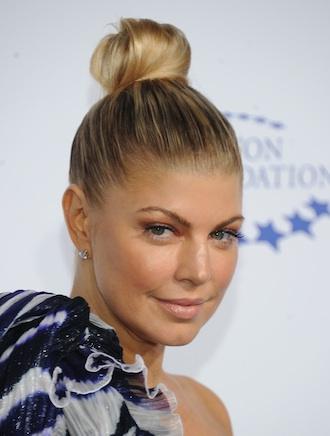 Amidst rumors the Black Eyed Peas are breaking up, Fergie dished about her adoration for the band! Gracing the cover of Ocean Drive magazine's November issue, the 36 year-old sounds like the band's hiatus is just that -- a hiatus.
"We worked really hard. There were days where we weren't sleeping and were doing numbers of shows per day, and it was just go big or go home. We were just all hungry for it and doing it together." Sounds like the break creates room for much needed downtime. Fergie pointed out, "I won't miss sleeping in different hotel rooms all the time. I want to be home because I moved into my house but I haven't really been able to decorate it fully — just going to museums, going to art galleries, picking out art, things like that that I haven't been able to do lately." As for those nasty rumors the band is breaking up? They've been through thick and thin together as she points out, "If somebody had a bad day, we had the others to hold each other up. We went through so many unique experiences together that it's really a beautiful thing...I choked up just the other night at Central Park when we did that show." Fergie added, "These are great celebrations of our friendship, and we know it's going to be a while before this happens againm, so we're just taking it in right now and just really enjoying each moment."
Article continues below advertisement