NEWS
Fergie: I'm Not Pregnant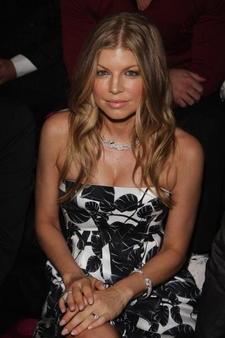 Fergie wants to make it clear – she's definitely not pregnant.
"I've never been pregnant and this is probably the 20th time people have said that," she tells Extra. "So, no, for the record."
Rumors of a little Black Eye Pea being on the way kicked into overdrive last week after the 32-year-old flaunted what seemed to be a when she and fiancé Josh Duhamel exited a sushi joint. However the next day at a Houston concert, Fergie was flat as a pancake.
Article continues below advertisement
"I'm five feet four and so when I gain a few extra pounds, it shows," she says. "I think people just love to speculate."
They'll speculate even more once she ties the knot. Although she and Josh have a date set, the Grammy winner isn't sharing, but she will confirm babies will definitely be on their brains once they're husband and wife.
"All I know is I want to be married before I get pregnant," she says. "You're only a fiancée for a short amount of time and you want to enjoy that moment so we're just living in the now and enjoying that."
For more on Fergie, tune in to Extra tonight!