NEWS
Fergie is "The Madonna and the Whore"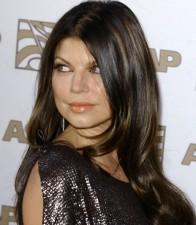 Fergie opens up in the December issue of Cosmopolitan magazine about her Hollywood image, honeymooning with hot hubby Josh Duhamel, and her upcoming movie Nine. "You know, in Italy, Catholic boys are raised to believe that there are two types of women: the Madonna and the whore," the Dutchess dishes to Cosmo. "And me? I'm both.
Rob Marshall's Nine (out in theaters Dec. 18) is a remake of the 1982 musical documenting the famous film director Guido Contini as he struggles to find peace and harmony in both his professional and personal lives. Contini engages in dramatic relationships and passionate affairs with his wife, his mistress, his muse, his agent and his mother. The film is packed with heavy-hitting female celebs including Penelope Cruz, Nicole Kidman, Marion Cotillard, and Kate Hudson.
Article continues below advertisement

Fergie, who plays a singing prostitute name Saraghina, was told to gain weight for her role and has been eating anything and everything. Luckily, Josh does not seem to mind.
"When I came home from filming he was excited," Fergie says. "He enjoys having both: the extra meat to grab when it's there and the tight stomach when that's there… he's never been critical."