NEWS
Fergie Sets Record Straight on Black Eyed Peas Split Buzz; Says They're Just "Going on Hiatus"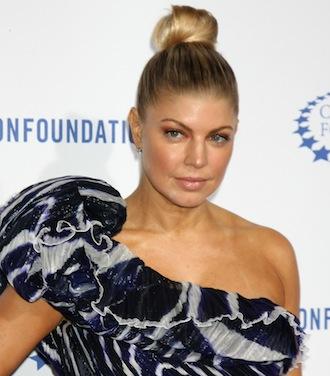 With buzz about the Black Eyed Peas possibly splitting up as a group, front woman Fergie set the record straight this week, according to new reports, revealing that the "Boom Boom Pow" ensemble is only taking a "break."
"Were going on hiatus," Fergie told TMZ and added that she, Will.i.am, Apl.de.ap and Taboo are simply just, "taking a break."
But, no need to fret! The 36-year-old explained that a break doesn't mean the "I Got a Feeling" group will not be back to make more music together soon.
Article continues below advertisement
"A break is not a breakup. You better watch Friends," Fergie added in a bit of humor to the situation.
And, group member Taboo is on the same page, as he told TMZ the same day, "Were a family, dude. Don't believe the hype!"