NEWS
A War Is Brewing! Inside Ray J & His Feud With 'Celebrity Big Brother UK'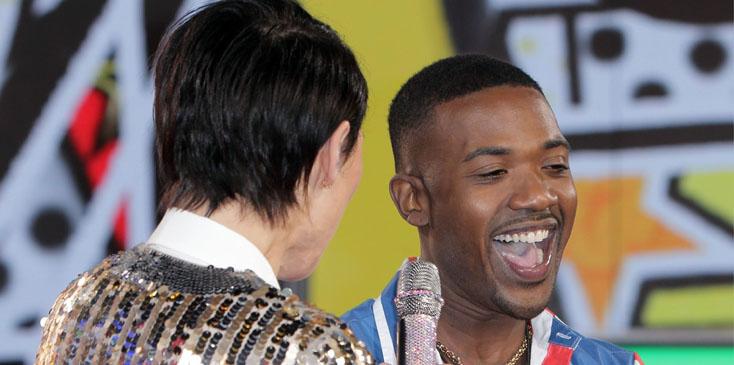 Fans have been asking why was Ray J removed from the Big Brother UK house. There is no real position taken on why this happened by the network. Publications do not have the answers and now it's time to set the record straight.
The singer and entrepreneur came onto the show strong and a fan favorite and after a week in the house he was removed for "dental issues."
"The fact is, this is not true," a source close to Ray J told OKMagazine.com. "He is perfectly healthy and fit to work and has been examined by his own dental and medical team who has cleared him to work from day one."
Article continues below advertisement
"The BBUK network Channel 5 and producers used Ray J to launch the show and then when he had some medical dental issues that he asked the producers to help him with, the producers pulled the rug up from under him and removed him from the show," continued the source. "This was their easy way to get out of paying him. However, the way the deal was structured, they are in breach of the contract and will have to pay out the fee."
The source tells OK! that Ray J booking top media outlets in the UK to "tell-all "interviews about what went down in the house when cameras were not filming and why his abrupt departure happened.
"He will identify what producers made him do on the show as well as what happened when he repeatedly asked for dental attention and was denied the treatment for three days causing him to black out because of the pain," added the source.
Article continues below advertisement
"Ray J is extremely upset with Channel 5, Initial Entertainment and the producers of the show, Ros Phillips and Hanna Wetton. They lied to the public and used him to launch the show, and then spit him out. Ray J waited three years to come to the UK to being his TV career and the fact that they tried to play him publicly will have sever repercussions."
Those repercussions will address "lies" allegedly being told about why the singer left the popular reality show.
"Lies are being spread about his departure saying he was unfit to finish the show, which is absurd as he is currently shooting his two other TV shows in conjunction with Big Brother UK," said the source.
"All of the lies will be addressed when Ray J does his interviews and lets the world know what really happened."
What are your thoughts on the matter? Let us know in the comments section.