NEWS
Fiddy Responds to Taco Bell Name-Change Offer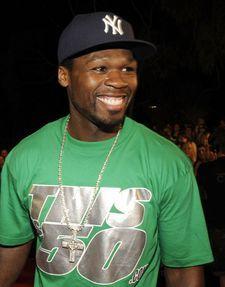 When fast-food giant Taco Bell challenged rapper 50 Cent last night to change his name to 79, 89 or 99 Cent, they probably weren't guessing that the music mogul would react with more than a shrug.
But in a statement released exclusively to OK!, it looks like Fiddy didn't see any humor in the offer.
"This is a sleazy and ill-conceived publicity stunt by Taco Bell's president, Greg Creed, whose disingenuous offer was leaked to the press before it was even presented to 50 Cent's agent yesterday," a rep for 50 Cent tells OK!.
Article continues below advertisement
Fiddy himself adds,"When my legal team is finished with them, Taco Bell is going to have a new corporate slogan: 'We messed with the bull and got the horns!'"
So we gas that's a "no" on the offer?