NEWS
Find Out How You Can Help Glee Star Darren Criss – And Hear Him Sing The Holiday Hits!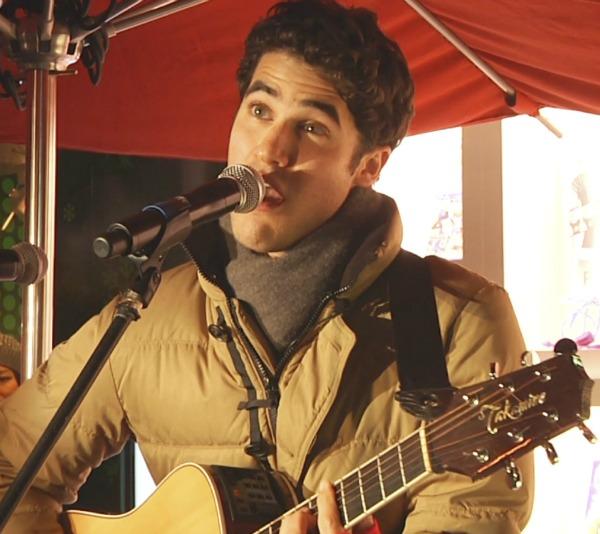 A little rain and wind couldn't stop Glee star Darren Criss from performing a free concert for thousands of fans in New York City over the weekend. It all went down at the eBay Toy Box, eBay's pop-up shop in NYC which inspired fans to donate toys to Toys For Tots.
You can help out too! Hear the details from Darren in the video here and check out www.ebay.com/GiveOne
With his acoustic guitar in hand, Darren sang "White Christmas," Rockin' Around the Christmas Tree, "Have Yourself a Merry Little Christmas, " "The Christmas Song (Chestnuts Roasting on an Open Fire)" and "Christmas Don't Be Late" as holiday shoppers and fans gathered around to watch.
Article continues below advertisement
Which holiday song do you want to see Darren perform?