NEWS
Fired Celebrity Apprentice Speaks!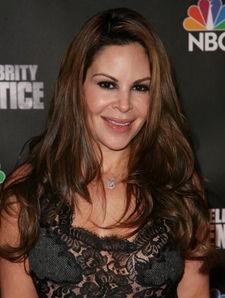 Anyone who thought the gals had it in the bag last week on The Celebrity Apprentice were in for a shocker (myself included!) when the ladies of Empresario and their new teammate Stephen Baldwin lost the Vera Wang/Serta mattress challenge to Hydra. That was bad news for Nely Galan, who Donald Trump sent packing.
"I think that he was just so upset that he lost Gene Simmons over me. I think that he really couldn't get past it," says Nely, referring to the first time Donald wanted to fire her. For those who thinks teammate Omarosa fed Nely to the wolves, she swears it's not the case. "She did not want me in the boardroom," Nely declares. "Donald really kept hounding her the same way he did with Gene."
Article continues below advertisement
Ouch! Seems Donald really had out for The Swan creator and entrepreneur. But Nely wouldn't trade the experience she had on the show. "It was like going to a grown-up boot camp with all these people you admire: an Olympic gold medalist, a rock star, a country singer and an actor. All these people are brilliant in different ways."
As for money she could have won had she been named the Celebrity Apprentice that would have gone to her charity Count Me In, a group that offers grants and mentors to budding female entrepreneurs, Nely's got that covered. "I didn't come on the show to leave my charity in the lurch. The Celebrity Apprentice winner gets $250,000 for his or her charity. I'm happy to say, in record time, I raised $220,000 for mine," she says. "You know who gave me the most money? Women entrepreneurs of America whose companies make more than $1 million."
Women. We rock.
The Celebrity Apprentice airs Thursdays at 8 p.m. on NBC.