NEWS
Fires Threaten Celebs' Homes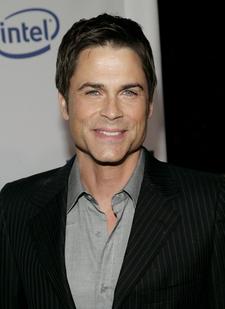 A fire that started around 6 p.m. last night in the California town of Montecito, a favorite for celebrity homes, has already destroyed 100 homes and a college dormitory as it's blazed through the neighborhood, according to the Associated Press.
Rob Lowe's rep tells TMZ that his home hasn't been hit yet, but that the actor evacuated his family last night. Oprah Winfrey also has a home in the area, about two miles from the blaze, but her rep tells the celebrity website that her house hasn't been affected yet either.
Article continues below advertisement
The AP reports that around 5,400 homes in the area have been evacuated, with 14,000 residents fleeing the flames.
"We believe 100 plus homes have been destroyed," Santa Barbara County Executive Office spokeswoman Nicole Koon tells the AP. "It's our best guess at the moment because it's dark. We're not counting as much as trying to protect the homes."
Montecito is a quiet town that sprung up around Charlie Chaplin's Montecito Inn, built in the 1920s. The area has a Mediterranean feel, with Spanish-inspired colonial homes and big front yards that have attracted stars like Rob, Oprah and Michael Douglas.