NEWS
First Ambulance Didn't Take Natasha Richardson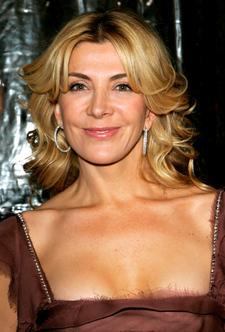 In the wake of Natasha Richardson's untimely death, the instinctive question seems to be "What if?"
A report in Canada's Globe and Mail indicates that if the actress had been seen by paramedics on the scene immediately after her fall, the outcome could have been different.
Yves Coderre, director of operations at Ambulances Mont-Tremblant, said yesterday that ski patrollers requested an ambulance when Natasha fell – interesting if it was just a minor slip. But paramedics were sent off, according to Coderre.
Article continues below advertisement
"They never saw the patient," he tells the paper "so they turned around."
Coderre also added that head injuries often feel fine at first to victims, although they can result in death.
"When you have a head trauma, you can bleed. It can deteriorate in a few hours or a few days," he says. "People don't realize it can be very serious. We warn them they can die, and sometimes they start to laugh. They don't take it seriously."
Natasha later complained of head pain and was taken to a Montreal Hospital.