NEWS
First Erin Barry/Tony Parker Scandal; Now Eva Longoria's ALMA Gig Axed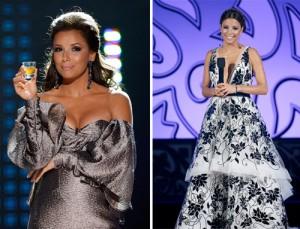 Eva Longoria is certainly having a rough week. Amid the media firestorm surrounding her divorce from husband Tony Parker — who allegedly had relations behind Eva's back with NBA teammate Brent Barry's wife, Erin Barry — the annual ALMA Awards which she hosts, have been canceled.
The cancellation of the ALMAs — an award show which honors Latinos in the entertainment industry — has been in consideration for months, according to E! News, and the situation does not relate to Eva's current marital disaster.
Article continues below advertisement
While this year may be lost, 2011 promises a resurgence of the award show.
"We're working toward a 2011 Fall broadcast of the show during Hispanic Heritage Month," de la Vara added.
"Eva's been part of our core team on the production for the ALMAs, so she will be a part of the awards as she has been for the past four years."