NEWS
First John Travolta Accuser's Case Dropped by Attorney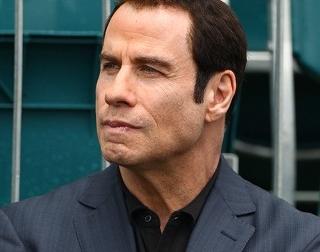 View all comments
One of the masseurs who accused John Travolta of sexual assault has hit a stumbling block.
OK! NEWS: ANDY COHEN WEIGHS IN ON JOHN TRAVOLTA SEXUAL BATTERY ALLEGATIONS
The man, who was known to the public only as John Doe 1, claimed that the actor groped him (among other things) while he gave him a massage on Jan. 16 at the Beverly Hills Hotel. A $2 million federal lawsuit was filed by the accuser's lawyer, Okorie Okorocha, who is also representing John Doe 2.
Article continues below advertisement
But John's team presented proof (including flight information and a dinner receipt)  that he was not even in Beverly Hills at the time, and was clear across the country in NYC. John Doe 1 now says that he "miscalculated" the time frame.
Okorocha told the New York Post that while he is not dropping John Doe 1 as a client, he will no longer argue this particular case. "I can't represent both John Does fairly because it presents a conflict. They have very different cases and issues. That's why we need another lawyer on board."
OK! NEWS: SCIENTOLOGY HELPED KELLY PRESTON GET THROUGH SON JETT'S DEATH
He went on to say that the claims of John Doe 2 are very strong, and have "substantial documentation" to back them up. This incident allegedly occurred on Jan. 28 in Atlanta, at a hotel where John was staying while he filmed The Killing Season.
The Pulp Fiction star's lawyer, Martin Singer, called the claims of John Doe 2 "ridiculous" and said he is ready to dispute the details as soon as Okorocha releases them. He also dismissed the claims of a third man, Royal Caribbean cruise-line worker Fabian Zanzi, who says that John offered him $12,000 for sexual favors during a cruise in 2009.
"This is just another ridiculous claim by someone hopping on the bandwagon to get his 15 minutes of fame with a story about something that supposedly happened three years ago," Singer said. "At that time, Zanzi's supervisors did not believe him, confined him to his cabin and subsequently fired him, according to media reports. That we are only hearing about him now, three years later... speaks volumes."