NEWS
First Presenters Announced for Grammy Awards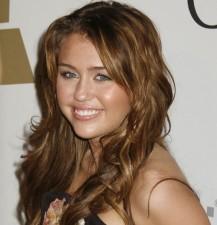 The first presenters have been announced for the 52nd Annual Grammy Awards! Looks like there is a good mix of actors and singers that you should be able to find someone you're excited to see present!
Kristen Bell, Justin Bieber, Jeff Bridges, Miley Cyrus, Josh Duhamel, the Jonas Brothers, Norah Jones, Ke$ha, LL Cool J, Ricky Martin, Carlos Santana, and Ringo Starr made the list for the first presenters announced for the Grammy Awards.
Article continues below advertisement
That's a good looking list!
These presenters are joining an already amazing list of performers and nominees including: the Black Eyed Peas, Bon Jovi, the Dave Matthews Band, Green Day, Lady Antebellum, Lady Gaga, Maxwell, P!nk, Taylor Swift, and the Zac Brown Band.
The five Album Of The Year nominees — Beyoncé, the Black Eyed Peas, Lady Gaga, the Dave Matthews Band, and Taylor Swift — are all set to perform at the awards.
The event will be held Sunday Jan. 31 at the Staples Center in L.A. and will be broadcast on CB from 8 - 11:30 p.m. (ET/PT).