NEWS
Five Things You Don't Know About Anne Hathaway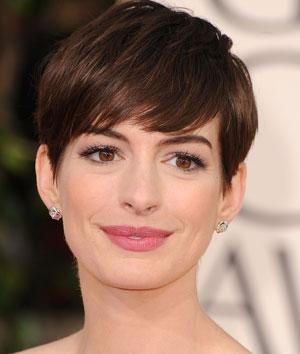 At this year's Academy Awards, Anne Hathaway is nominated for Best Supporting Actress for her role as Fantine in the musical phenominom, Les Misérables. Want to know more about her? Here are five random facts you didn't know!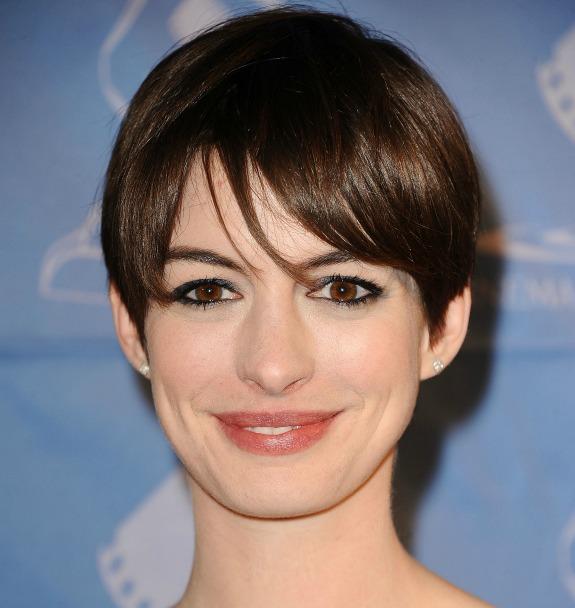 1. Anne is actually a Jersey girl! In her interview with Chelsea Handler for Interview, the two chatted all about MTV's Jersey Shore and Anne's time spent in Cape May.
2. Sure, Anne snagged the role as Fantine, but she told Vogue that she actually lost 25 pounds to get into character.
Article continues below advertisement
3. On The Tonight Show with Jay Leno, the host showed a clip of Anne's first commerical—it was for Better Homes and Gardens Real Estate! See it here:
4. Shape chatted with Anne's nutrition coach and found out that the vegitarian went "almost vegan" for her role as Catwoman in The Dark Knight Rises.
5. Anne, who was also nominated for an Oscar in 2010 for her role in Rachel Getting Married, already has a statuette at home! Yes, she won a Creative Arts Emmy Award for Outstanding Voiceover Work. For what, you may ask? Voicing Princess Penelope on The Simpsons!