NEWS
Flavor Flav Gets a Sitcom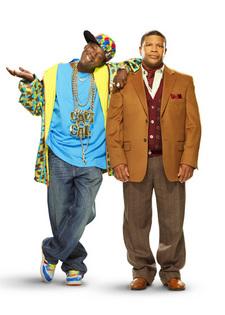 In yet another unexpected career turn, founding member of legendary hip-hop group Public Enemy Flavor Flav, who rose to the top of the reality TV pile on two seasons of his VH1 dating show Flavor of Love, is now set to give scripted comedy a try with a new sitcom on MyNetwork TV.
In Under One Roof, Flav plays ex-convict Calvster Hill, who moves in with his wealthy, conservative brother Walter played by Kelly Perine. Of course, along with Calvster come his prison buddies and his wild ways.
Article continues below advertisement
"I'm real excited," says Flav about his new show. "I want to thank MyNetworkTV for believing in your boy because we are about to blow this out of the water. I am about to take MyNetworkTV and make it MY network."
Under One Roof is set to air on MyNetworkTV in the spring.