NEWS
Foo Fighters Rock NYC!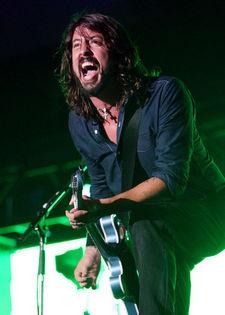 The star studded (can you say , , …), semi secret Foo Fighters show last night at NYC's Fillmore at Irving Plaza rocked my eardrums to an extent they haven't been rocked in a while. The whole Foo crew, including founding member , gave the packed like sardines audience the time of their lives. And never missed an opportunity to crack a joke or two. He even took a stab at bassist as well as the Spin Doctors. Well, for that matter none of the guys (guitarist , drummer ) missed any beats.
Article continues below advertisement
The set was chock full of favorites: Everlong, Hero, Monkey Wrench; surprises: Aurora; and new songs: Pretender, Let it Die. Mixing acoustic sets with electric sets and combinations of everything in between the Foo Fighters proved an intimate setting is the best setting to see such a group as big at the Foo Fighters. Arguably, the Foo Fighters may be the only surviving rock band in the world! Yes, the world!