NEWS
Fox and Leonard get in the ring with 5th graders!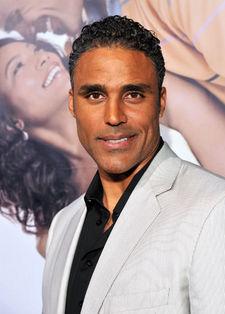 Who's smarter than a championship athlete?
Maybe a couple of school children.
While the news has yet to be confirmed by the network, I'm hearing that boxing legend Sugar Ray Leonard and retired basketball player-turned-actor Rick Fox will return to the classroom as they join the next celeb roster for the Fox game series Are You Smarter than a 5th Grader.
They wouldn't be the first star athletes to test their grade school recall against a group of precocious tweens. Professional skateboarder Tony Hawk appeared last season, as well as American Idol alums Kellie Pickler and Clay Aiken (and we know that stage is kind of a sport in itself!).
Article continues below advertisement
Well, if Sugar Ray doesn't do so great, he can always blame his lapse of memory on the post-work hazard of a couple of blows to the head. I don't know what Rick will do if he doesn't get things right.