NEWS
Francis to Release "Hooker Gone Wild"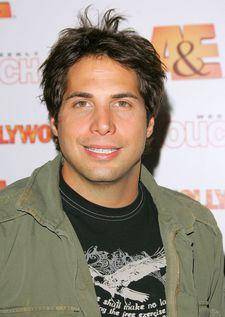 Ex jailbird and Girls Gone Wild founder, Joe Francis, broke details on Friday of his plans to featuring N.Y. call girl Ashley Dupre on E!'s Chelsea Lately show.
The first installment of the series, to be called Hooker Gone Wild, will be distributed for free as a "special insert" inside the Girls Gone Wild magazine — due out April 15.
Francis told E!'s Chelsea Handler that he plans to release a series of seven DVDs as part of the new Hooker Gone Wild series. "We could release it on the Internet, but the problem with the Internet, even if we're charging, it's out," said Francis. "Everybody sees it for free regardless, and we didn't want to charge for it. So, we're going to give it away."
Article continues below advertisement
Dupre, most known at the moment for bringing down N.Y. governor Eliot Spitzer, appears on seven Girls Gone Wild tapes, which were shot in Florida back in 2003. Francis, who received some pressure from Dupre's attorneys because she allegedly was 17 in some of the videos, said, "I walk out of jail from scandal into scandal. We met Ashley five years ago when she was thrown out of the Chesterfield Hotel by her friend. She happened to get picked up by the Girls Gone Wild bus, we took her aboard and she lived aboard the bus with our crew for a week. She had nowhere else to go."
For the full interview, tune into Chelsea Lately, tonight on E!