NEWS
Friends & Family Attend Wake for Natasha Richardson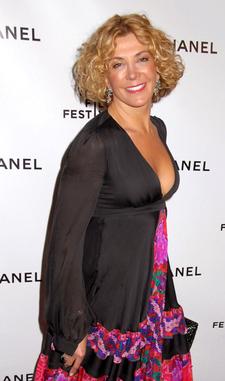 Friends and family held a wake for the late Natasha Richardson on Friday in NYC.
ABC News is reporting that a hearse carrying the 45-year-old Broadway star's body arrived at the American Irish Historical Society earlier today. The late actress's husband Liam Neeson, and their two sons arrived shortly after. Richardson's mother Vanessa Redgrave and sister, Joely Richardson also attended.
Celebrities including Uma Thurman, Lauren Bacall and Diane Sawyer attended the wake as well.
Article continues below advertisement
Richardson's body was moved to the society this morning from the Greenwich Village Funeral Home in Manhattan. Richardson will be buried Sunday during a private funeral service in Millbrook, NY, where she belonged to St. Joseph's Roman Catholic Church.