NEWS
Friends, Fashion and Country Music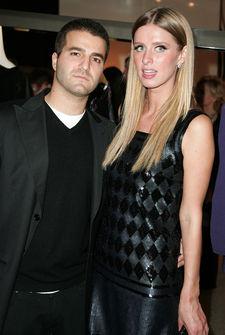 Last night I stopped by STK for an event David Arquette hosted for Feeding America, formerly America's Second Harvest. I've interviewed David about the cause in the past and either it's good to get an actor involved in a cause because they can rattle off all the stats like they really mean it – or David's sincerely devoted to the cause. I'm going with the latter, especially because I'm told that in addition to hosting awareness raising events, helping to recruit friends like Ben Affleck, Matt Damon and Nick Lachey to the board and making appearances at local food bank functions, David regularly calls with his own ideas on awareness-raising initiatives and various ways to how to help.
Article continues below advertisement
Next stop on my tour de Hollywood cocktail parties was the Alberta Ferretti store opening on Melrose. The thing about parties in a boutique is that the grocery store-esque bright lighting is what Alicia Silverstone must have been referring to when she said, "Did I stumble into bad lighting," in Clueless. Although masking none of the flaws of the fashion set, the bright lights do make it easier to admire the clothes – and observe the celebs. For example, it was easy to see that the frowns on the faces of Nicky Hilton and her longtime boyfriend David Katzenberg were so deep I was sure Nicky could well up in full-on waterworks at any moment and if David looked any angrier he'd simply burst. Why does this couple always look so terribly unhappy? While Nicky quite obviously led David around the room Joel Madden held his girlfriend Nicole Richie's hand as she let him lead her around the venue. The strikingly happier couple seemed much more in sync and spent much of their time contently speaking among themselves. I did notice them stop to say hi to Nicole's former stylist and later frenemy Rachel Zoe – but I didn't see them speak to Nicky , sister of Nicole's one-time BFF Paris Hilton. Maybe they did, maybe I missed it.
Elsewhere in the room Heroe's Ali Larter was decked out and looked lovely (she looked equally beautiful with no makeup on when I sat next to her at lunch today at Newsroom Café) and I had a nice chat with Amy Smart ,who I learned used to be roommates with Ali Larter…And, I was home catching the end of The Country Music Awards by 8:30pm! I was never much of a country music fan until I made my first trip to Nashville a few months ago, and now I definitely have the genre in the tolerate category – a big step for me. I was so happy when my friend's boyfriend's band Lady Antebellum won Best New Artist. They're on my ipod, they're great, and so happy they won ;) xo