NEWS
Frost/Nixon Star to Play Twilight Baddie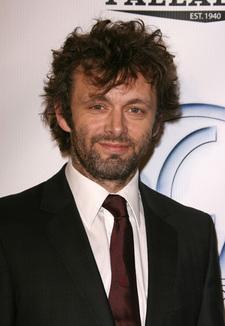 British actor Michael Sheen is best known to audiences on this side of the pond for portraying two high profile real-life characters (former UK Prime Minister Tony Blair in The Queen and self-promoting talk show host David Frost in Frost/Nixon) on the big screen. So one would think that getting to play a fictional character would be a relief.
But Michael might have his hardest task yet in living up to the mental images of millions of Twilight fans as he takes on the role of the bloodthirsty vampire leader Aro in New Moon, the second film based on the hugely popular Stephenie Meyer books.
Article continues below advertisement
The news of Michael's casting was confirmed by E! News.
Have a news tip or great photo you want to tell us about? Shoot us an e-mail: tips@okmagazine.com