NEWS
Funeral Arrangements for Heath Ledger Complete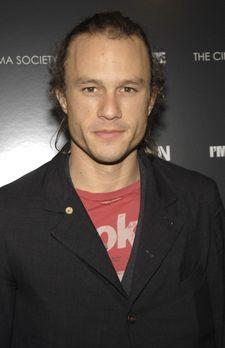 The arrangements for Heath Ledger's funeral have been made, and his family is expected to arrive in N.Y. from Australia on Friday.
We have chosen not to disclose the name of the funeral home out of respect for the Ledger family, and today a spokesman for the funeral home said no further details about the funeral will be released.
"The family doesn't want to give out any information," said general manager George Amado.
Article continues below advertisement
Heath Ledger's body was taken to the funeral home on Manhattan's Upper East Side on Wednesday,
An autopsy conducted Wednesday proved inconclusive, and further test results are not expected for several more days.
On Thursday, the makeshift memorial outside Ledger's apartment has grown to more than 100 bouquets, candles, notes and signs.
In an interview on CBS' The Early Show Thursday, Ledger's uncle, Haydn Ledger, said his nephew appeared to be happy and healthy in the last months of his life and would never have done anything rash. "It just wouldn't come into the equation at all," his uncle said.
The day Ledger was found, police say a housekeeper went into his bedroom to change a light bulb and heard him snoring around 1 p.m.
''I didn't think anything was wrong,'' the housekeeper, Teresa Solomon, tells the New York Post.
At 2:45 p.m., the massage therapist showed up for Ledger's appointment, knocked on his door and got no answer. She later noticed Ledger was unconscious whose number was programmed into Ledger's cell phone, to seek advice, police said.
Olsen said she would send over her private security. As she waited, the massage therapist realized that Ledger might be dead, called Olsen again, and then called 911. Paramedics — and Olsen's security people — arrived minutes later.