NEWS
Gabrielle Union's Fight Against Cancer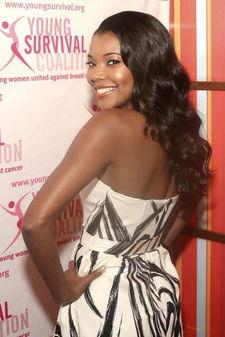 While actress Gabrielle Union may not have breast cancer, the disease has nonetheless altered her life, as she watches one of her best friends battle stage four breast cancer at the age of 32.
OK! recently chatted with Gabrielle at the Bud Select Presents Jermaine Dupri's Young, Rich and Dangerous Book Release Party at Marquee, the same venue where she had been only hours earlier for a Young Survival Coalition Breast Cancer event.
Article continues below advertisement
"Ever since my friend was diagnosed, we try to support her," the Honeymooners star explained to OK!. "She's doing incredibly well. Unfortunately, breast cancer is a little more aggressive in young women and women of color. We tend to be diagnosed at a much later stage and it is usually a lot farther along."
With the help of the Young Survival Coalition, her friend found aggressive treatments that are working for her. "We are trying."
OK! also chatted with several other stars about their individual battles with this disease that affects so many women around the world. Click HERE for their inspiring stories.
By Alisandra Puliti