NEWS
Gaga Undergoing Surgery Right Now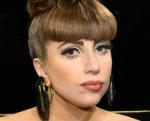 Lady Gaga has reached out to fans on Facebook and Twitter to let everyone know she's at the hospital to repair her injured hip.
The singer admitted last week that she ignored the warning signs that something was terribly wrong with her hip. "I barely know what to say. I've been hiding a show injury and chronic pain for sometime now, over the past month it has worsened," the singer explained in a statement. "I've been praying it would heal. I hid it from my staff, I didn't want to disappoint my amazing fans."
Article continues below advertisement
Gaga's kept her sense of humor throughout the ordeal—she even named the wheelchair she's been using Emma.
Send Gaga your well-wishes in the comments below or on Twitter@OKMagazine