NEWS
Gale Harold's Back on Wisteria Lane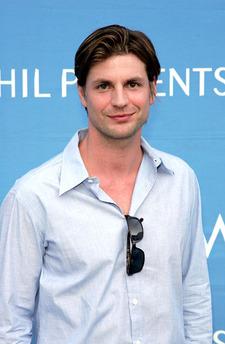 Despite going through a near-fatal motorcycle accident that landed him in the hospital with serious injuries, it seems Desperate Housewives' Gale Harold was more nervous his character Jackson would be axed from the show than he was about recovering.
"I didn't watch the show while recovering because I was a little worried about seeing something about my death delivered by letter — Jackson drowned in his cereal yesterday morning," he tells TV Guide Magazine in his first interview since the accident."I just didn't want to get surprised by something they might not have been comfortable telling me. I was fortunate that they wanted me back."
Article continues below advertisement
And while it can take a long time to recover, Gale says he's truly ready to be back on set, wooing Teri Hatcher's character, Susan.
"With these kinds of injuries you recover at various rates. I had a very rapid recovery. I really feel back," he says of his return to the show. "Jackson's back to try to rekindle their connection — whatever is left of it. He has a very important question for Susan."