NEWS
GARTH BROOKS CONCERT COMES TO CBS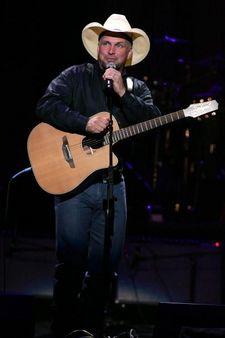 If you've been crying because you couldn't score tix to one of the gazillion charity concerts Garth Brooks is giving on Jan. 25 and 26, whine no more. CBS is bringing the country-singing icon to TV in a one-hour special, Garth Brooks: Live in LA! , which will give fans exclusive access to his amazing two-day, five-show experience being held at the Staples Center in Los Angeles. You wouldn't have gotten this kind of backstage access with TicketMaster!
Article continues below advertisement
During the broadcast, viewers will be able to donate to the Southern California 2008 Fire Intervention Relief Effort (F.I.R.E.), which is providing aid to victims and the first responders of the Los Angeles and San Diego wildfires.
Garth Brooks: Live in LA! airs live Friday, Jan. 25 at 9 p.m. on CBS.