NEWS
Gary Coleman's Wife Plans to "Spread Ashes Around Some Train Tracks"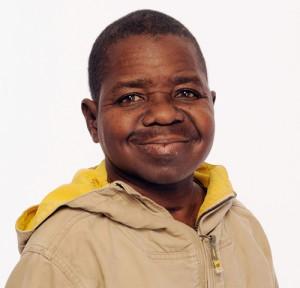 Gary Coleman's wife has decided to pay tribute to her husband in a rather unusual manner. Shannon Price opens up to Entertainment Tonight about her plans for Gary's ashes.
Shannon tells ET, in an exclusive interview airing tonight, that Gary had wished to be cremated and that she "plans to spread some of them his ashes around some train tracks because trains were his hobby and he loved that very much. And I think that he would really appreciate that I did that for him."
Article continues below advertisement
Shannon also says she has legal proof that Gary wanted her to have the estate.
"He wanted me to have everything," Shannon tells ET. "His financial problems have always been bad with people stealing from him. Gary hasn't been able to take care of finances very well because no one taught him. But we survived through everything. I had some family help us. My family's been very supportive us."
OK! NEWS: GARY COLEMAN'S FORMER DEEMS SALE OF HOSPITAL PHOTOS "DESPICABLE"
Shannon also admits that she cannot accept the fact that Gary is really gone.
"Reality really hasn't hit me yet. I feel like Gary's in L.A. working because when he would go on jobs he would be gone for a while. But I've had anxiety dealing with the legal stuff and not being able to talk to him has actually been the hardest."
For the in-depth interview with Shannon, tune in to ET tonight.