NEWS
Gary Dourdan Pleads Guilty, Avoids Jail Time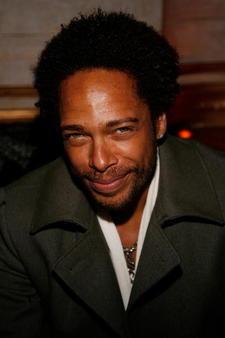 Former CSI star Gary Dourdan pleaded guilty to two of three drug felony possessions Wednesday morning at his court arraignment.
The third charge for heroin was dropped, while the actor copped to two counts of cocaine and Ecstasy possession. In lieu of prison time, Gary will complete a 16-class drug treatment program, his lawyer announced.
"As a result of today's proceedings, Gary has been given diversion," his lawyer, Shawn Chapman Holley, said. "He very much regrets what happened and he's very embarrassed by what occurred, but he's looking forward to moving on and getting back to work."
Article continues below advertisement
The 41-year-old was busted early morning on April 28 when he was found sleeping in his car parked on the wrong side of the road in Palm Springs, Calif. Upon searching, the arresting office discovered "suspected cocaine, heroin, Ecstasy, miscellaneous prescription drugs, and paraphernalia" on him.