NEWS
Gavin Rossdale Admits to Past Gay Affair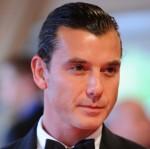 Gavin Rossdale previously denied the reports, but he has now admitted to having an affair with cross-dressing pop star Peter Robinson, aka Marilyn.
According to Huffington Post, Boy George wrote about Gavin having a gay fling with Marilyn in a 1995 autobiography, but Gavin has always denied the reports.
Until now.
OK! GALLERY: GWEN STEFANI IS ZUMA ROSSDALE'S BACKSEAT BUDDY
"Last year, the cross-dressing pop singer Marilyn revealed that he was romantically involved with you in your teens— an assertion Boy George first made in 1995," Details magazine says to Gavin in a new interview. "Why haven't you talked about those claims?
Article continues below advertisement
"I think at the outset there was a sort of fear — that was right at the beginning of Bush, and I didn't want it to be part of it," Gavin explains. "It felt like a cheap shot, so I was like, 'I'm not getting involved.' "
"I've never wanted to appear closed about it. It's not something I've talked about really because it's always been in the glare of a tabloid world. It's just one of those things: Move on," Gwen Stefani's husband adds. "When you're 17, Jesus Christ. I don't think there's anything strange about any form of — you're learning about life. It's a part of growing up. That's it. No more, no less.