NEWS
Gavin Rossdale Talks Kids, Marriage... and Tennis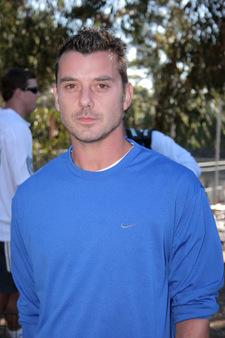 Gavin Rossdale made a name for himself in the '90s with his platinum-selling rock band Bush. But now the sexy singer spends his days with his pop star wife Gwen Stefani and their 19-month-old little boy, Kingston.
"He's my greatest triumph," Gavin tells TV's Extra in an interview set to air Monday night. "Finally, I got something right."
Although both he and Gwen are busy being parents and rock stars, Gavin admits that there's a possibility there could be more little ones in the future, saying, "We'll see what happens."
Article continues below advertisement
Even with a solo album in the works, Gavin said he had another idea of what career would have made him famous. "I enjoy tennis. I grew up wanting to be a tennis player. But when I was touring on the road, I stopped for a long time."
For more with Gavin check out Extra tonight.