NEWS
Gay Survivor Spills on Aiken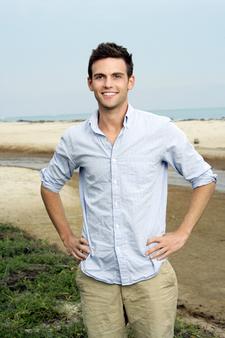 If there was ever a way to promote your reality television debut, this is it!
Star of the new season of Survivor: Gabon, Charlie Herschel, is telling everyone he was Clay Aiken's confidant just prior to the American Idol runner up's decision to come out of the closet as an openly gay man.
Charlie, 29, tells The Advocate he was Aiken's online chat buddy for about two years. The two started chatting on a popular social networking site and the casual chat-fests soon developed into a friendship while Aiken was in NYC performing in Spamalot.
Article continues below advertisement
"There was a point when I was in law school that I was on IM almost every day," Charlie, an openly gay New York attorney, says, adding that the two have maintained a friendship ever since.
Survivor: Gabon premieres Thursday, Sept. 25.