NEWS
Gayle King Dishes on Her BFF's Tweets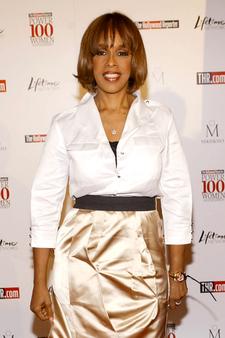 Twitter is taking the nation by storm (haven't you heard?) and now even Oprah Winfrey and BFF Gayle King are signed up as users. But Gayle is still getting used to the whole idea.
"I started it and that's all I can say is I started it," she tells OK! at Vanity Fair's launch party for the Tribeca Film Festival last night. "And somebody emailed me and said, 'I haven't seen any Twitters," and I'm trying to figure out what I'm supposed to be Twittering about."
Article continues below advertisement
Gayle's got standards, after all, as she says she's not about to tweet over nothing.
"I think if you're going to Twitter it should be something interesting or like Monday I said, 'Now's a time to remember Columbine,' she explains to OK!. "I myself don't want to say, 'Now I'm going to Vanity Fair's party. I don't want to do that. I saw somebody's Twitter the other day. They said, 'I'm going to lunch and I'm going to have a chicken sandwich.' "
As for her famous bestie, Gayle thinks the daytime diva has a lot to learn as well when it comes to the social network site.
"Look, Oprah just started. Let's see how long it will last," she jokes.
Them's fightin' words, Gayle! We hope Oprah's up for the challenge.