NEWS
Gayle King Loves Michelle Obama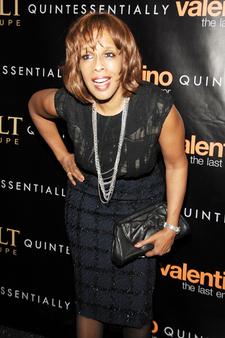 As if Michelle Obama needs any more fans beyond the millions who already adore her. Be that as it may, add Gayle King to the list.
"I love her, and everything about her," Oprah Winfrey's BFF told OK! at Valentino Last Emperor premiere and after party hosted by Quintessentially and Gilt Groupe.
So what was the best part about being with Michelle for her O cover shoot?
"You just feel so proud about Michelle. You really do. You feel that she is going to transform the First Lady's office in a way that we've never seen before," Gayle revealed to OK!. "Despite being the First Lady, she's still so normal on so many different levels, whether it comes to being a mom, whether it comes to being a power figure, whether it comes to being a wife. She just is so relatable on every single issue on every single level, and I love that."
Article continues below advertisement
Tell us how you really feel, Gayle!
Reporting by Valerie Nome