NEWS
Generous Stars!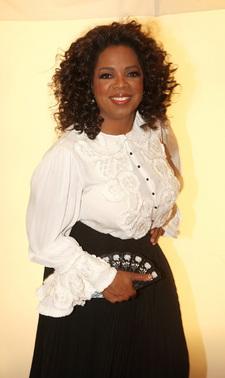 We all hear about who's buying the flashiest cars and the blingiest bling, but when it comes to contributing to worthy causes, who's got the deepest pockets?
The Sept. 14 issue of Parade lists the top most generous givers when it comes to celebrities, a rundown put together by The Giving Back Fund, an organization that seeks to encourage philanthropy.
So, who's the most charitable? Take a look at the top 5:
Article continues below advertisement
Oprah Winfrey: $50.2 million - The Oprah Winfrey Foundation and Oprah's Angel Network: education, health care, and advocacy for women and children worldwide.
Herb Alpert: $13 million - The Herb Alpert Foundation: music education, including the UCLA Herb Alpert School of Music.
Barbra Streisand: $11 million - The Streisand Foundation: the environment, women's issues, civil rights, AIDS research, and advocacy.
Paul Newman: $10 million - Scholarship for Kenyon College, his alma mater.
Mel Gibson: $9.9 million - Holy Family Church.