NEWS
Geoge Clooney's Dad "Never Cared" for Him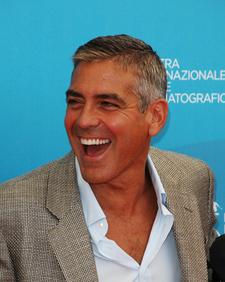 For <a href="https://okmagazine.com/search/clooney" target="_blank"><strong>George Clooney</strong></a>, who is famous among the Hollywood set for his impish nature, it looks like the apple didn't fall far from the tree.
George's dad, former newscaster Nick Clooney is now using his son's 2005 film Good Night and Good Luck — about legendary TV news man Edward R. Murrow — to educate students at American University in Washington, D.C.
Article continues below advertisement
On Monday night, George himself was on hand for a screening and discussion of the film at the Newseum in the nation's capitol, where the elder and junior Clooneys traded quips before the audience.
When Nick commented that college students can learn from his son's film, George retorted, "I don't care for that."
Not one to be upstaged, the actor's pop joked, "Never cared for this kid! His sister's great."
"I always wanted to be adopted," replied George. "Couldn't find anyone."
Even if George had been adopted away, he's not Nick's only famous relative. His sister is the late actress and singer Rosemary Clooney, whose son, Miguel Ferrer, is a well-known TV and film actor in his own right.