NEWS
George on Angelina: She's Pregnant or It's Gas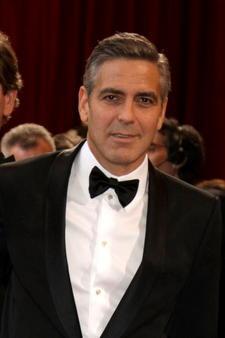 She may not have been at the Oscars last night, but Hollywood was still a-buzz with news of Angelina Jolie's latest pregnancy. Though Angie and Brad Pitt have yet to confirm baby no. 5 is on the way, that pointy bump she displayed at the Independent Spirit Awards was enough to convince pal George Clooney.
"Well, there's a lot of problems," George tells Extra. "Either it's a tremendous amount of gas which is just not likely. Really, not likely."
Article continues below advertisement
Speaking of baby bumps, Jessica Alba, draped in deep purple, rocked her pregnancy belly at the awards. The 26-year-old has just entered her third trimester and contrary to Internet rumors, she's not doubling up on furniture."
"Not that I know of!" Jessica responds when asked if she's expecting twins.
For more on George and Jessica, tune in to Extra tonight!