NEWS
George Clooney & Bill Murray Team Up to Help Quake-Ravaged Town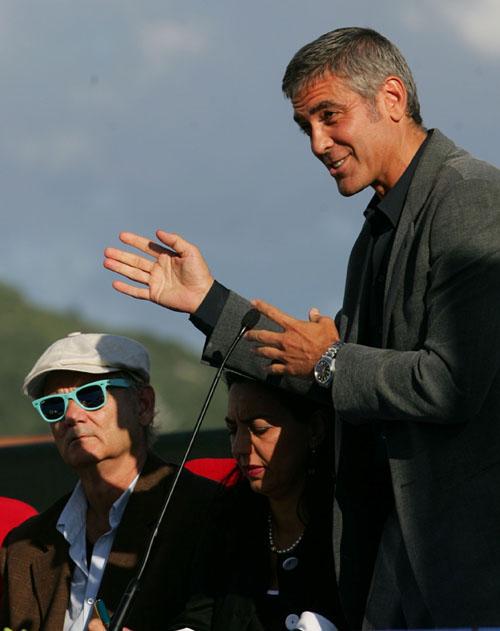 On Thursday, Oscar-winning director and actor George Clooney and screen legend Bill Murray teamed up to pay a visit to a region of Italy that was recently damaged by a devastating earthquake.
The pair visited the ruins and refugees left in the wake of the April 6 quake in and around the town of L'Aquila, where the world's most powerful political leaders are currently holding the G8 Summit.
In addition to bringing attention to the continuing plight of those left homeless by the disaster, Clooney also announced that he plans to start shooting a film — described as a thriller — in L'Aquila in the fall.
Article continues below advertisement
"I think this is the best way to lend a hand and boost the economy, " said Clooney. "We're here to draw attention to this tragedy."