NEWS
OK! Hottie of the Day: George Clooney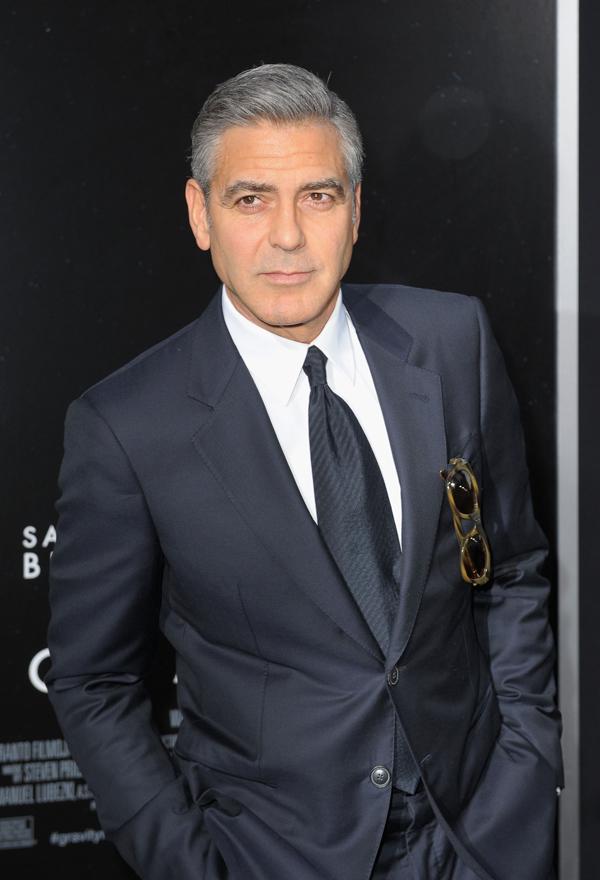 My friend was in Lincoln Square in New York City last night and she said that she literally ran into George Clooney. I'm all like, what do you mean you RAN into him? Apparently she stepped on the end of the red carpet "by accident" and bam, there was George. Of course this all happened during the premiere of his new film Gravity, which also stars Sandra Bullock, where both are astronauts that get stuck in space after a mission goes awry. But back to George—look at him you guys:
Article continues below advertisement
No matter how many red carpets this guy walks, he somehow just manages to look better and better each time. And in the movie he's in a spacesuit the whole time but still, he's a looker. Today's OK! Hottie of the Day, George Clooney, can officially wear anything and still look amazing. Confirmed.
OK! News: Details on George Clooney's Split from Stacy Keibler
Do you agree that George gets better with age? Are you going to see Gravity when it comes out this weekend? Tweet us @OKMagazine.