NEWS
George Clooney: I Plan To Be "Face Down Drunk" After the 2012 Golden Globe Awards!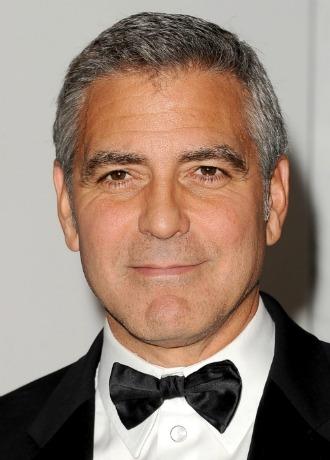 George Clooney and Stacy Keibler were the first of Hollywood's hottest couples to arrive at the Golden Globe Awards tonight in Beverly Hills, Calif. And the adorable pair is looking forward to partying the night away, considering George says he has a feeling he's not going to win!
OK! GALLERY: BRAD PITT & CLINT EASTWOOD GET CHUMMY AT THE AFI AWARDS
"I predict I will not win," George told E!'s Ryan Seacrest on the red carpet, adding to OK!, "I will lose them all! I'll probably go zero for four and it'll be one of those nights for me."
Article continues below advertisement
As for what he and his lovely lady will be doing during, and after, the awards show? Drinking!
OK! NEWS: GEORGE CLOONEY WINS BEST ACTOR AT THE CRITIC'S CHOICE AWARDS!
"The Globes are fun because it's TV and film... and it's also fun because people get hammered and give really funny speeches," George explained, adding that tonight everyone will be "face down drunk" after the ceremony.
We're sure George will hook up with buddy Brad Pitt sometime during or after the show, considering he plans on working with Mr. Pitt sometime again soon!"Brad and I are trying to work together," George told OK! on the red carpet. "He is trying to work with me!"
We can't wait to hear about all the after parties! Good luck to George!