NEWS
George Clooney: Superstar Executive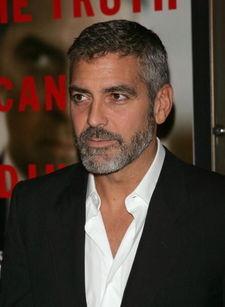 In a move straight from one of his films, it was announced Monday that George Clooney is about to become a senior executive — not at a Hollywood studio, but at a new Swiss energy company.
The fledgling enterprise, which does not yet even have a name, will have as its main goal the development of eco-friendly energy like solar cells and hydrogen-powered automobiles.
While no title has been given for Clooney's new position, it has been confirmed by the company's head and by the actor's rep that the Oscar-winning activist will sit on the executive board.
Article continues below advertisement
What's next? A run for president?